A complete course about Meditation & Mastery of the Mind
Awakening
4.8 out of 5

(611 ratings)

Develop inner Peace & Wisdom
50 Lessons
7+ hrs Streaming HD video
5 Brain Enhancing Audio files
6 Articles
Choose your Price
Develop mastery of the mind, clear the emotional system and create balance in all aspects of life.
In this online meditation course, you will learn the techniques to develop mastery of the mind, clear the emotional system and create balance in all aspects of life.
Meditation has countless proven health benefits for both the mind and body. However, meditation is much more than just a technique to stay healthy, it is a way to develop lasting inner peace, a heightened state of awareness to understand the workings of the mind and reality, and above all - to know your True Self.
Learn the techniques to work with the subtler levels of the self and learn to tap into a 'higher state' of being and create a beautiful life for yourself and others.
* This is a Yoga Alliance Registered Course which gives the student 6 CEU points.
Benefits of this Meditation & Mind Training course
Emotional health and well-being

Brain empowerment & better focus

Relieves stress, anxiety & depression
Who is this course for?
For those wanting to cultivate a peaceful mind, de-stress, relief from past trauma, clear blocked emotions, stop overthinking.

This course is both for beginners and also highly recommended for people that are practicing yoga and meditation already.

Everyone that wants to get stronger, healthier and happier
What is included in this course?
VIDEO TUTORIALS - 7.5 hours on-demand HD video, accessible any time, any where 55 Lectures containing: Breathwork sessions & tutorials, guided meditation sessions, meditation tutorials, practical ideas to start to take control of your life

GUIDED MEDITATION RECORDINGS - Sit or lay down and let yourself be guided into deep meditation

WARMUP & EXERCISE VIDEOS - Choose from several physical exercise videos to open up, strengthen and prepare the body for the breathing practices.

ONE YEAR ACCESS - You will have 1-year access to the course material.

BRAIN ENHANCING AUDIO - 3 sessions (downloadable) for healing, sleeping and pineal gland activation

CERTIFICATION UPON COMPLETION - When you complete this online meditation course, you will receive a certificate of completion
This is an official Yoga Alliance® Registered Meditation course which gives the student 6-hours Yoga Alliance® CEU points.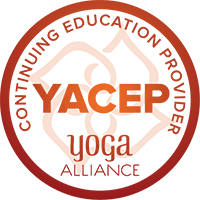 "When mind and heart are clear, everything will flow.
Meditation is medication."
Watch course material on all devices like tablets, laptops, desktop and mobile devices.
7+ hourse of HD videos with lectures, tutorials and guided meditations.
Physical warm-up sessions to make the body strong and flexible.
Brain Enhancing Audio sessions to alter your brainwaves for better meditation and improve sleep. 
Master your breath, master your mind.
Get a profound understanding of the workings of the mind and emotions.
Chapters
Part 1: Introduction
Welcome to the wonderful journey of meditation
SESSION: Calming down and centering
Benifits of meditation
SESSION: Developing peace within
Practical guidelines for meditation
SESSION: Getting familiar with being still
How to sit properly for meditation
SESSION: Developing inner kindness meditation
Extra: 5 minute warmup to do before meditation to open up body
Applying meditation in daily life (1)
Part 2: Connecting with the breath
Using the breath to harmonize the mind
How to breathe properly
For those that have already done Michaëls´ 'Breath Is Life' breathing course
SESSION: Abdominal breathing / Pillow breathing
Creating space within
SESSION: Abdominal breathing/ Pillow breathing session 2
Your mind is like a computer
SESSION: 3 Step breathing/ Yogic breathing session 1
Everything you give attention to grows
SESSION: 3 step breathing/ Yogic breathing session 2
Different hand gestures (Mudras) for meditation
SESSION: Different hand gestures feeling the difference
Meditation is a state of consciousness
SESSION: Observing the breath
Cultivating gratitude
Everything you are thankful for becomes a blessing in your life
Write a review
Part 3: Harmonizing mind and body with the breath
SESSION: Ocean Breathing
Habitual patterns of the mind and emotions and how to bring the awareness here
SESSION: Ocean breathing session - Opening up and centering
In between future and past
EXTRA: Ocean breathing session - Applying short breath holds
Learning to observe like a scientist
SESSION: Ocean breathing - centering the awareness deeper within
Cosmic breathing
SESSION: Cosmic breathing/ Brahmanda Pranayama meditation
Need support?
Part 4: Centering the awareness
Vipassana - Seeing reality 'as it really is'
Framework for meditation
SESSION: Step by step going into meditation
Taming the mind - A story about a horse and a boy
SESSION: Doing it more autonomously (by yoursefl)
Like watching an interesting documentary
Music or no music for meditation?
SESSION: Guide yourself
Watch the river flow and not be in the river
Applying meditation in daily life
Like a dream - Know yourself
Part 5: Transcending the mind
Habitual patterns - How to create new pathways
Meditation is more than a relaxation practice - Unveiling the truth
Everything is always changing 1
Everything is always changing 2
Continuing your journey
EXTRA guided meditations and Brain Enhancing Audio sessions
Guided meditation to expand consciousness
Guided meditation for harmonizing and cleansing mind and body
Guided meditation for healing
Guided meditation for realizing your true Self
Brain Enhancing Audio files
100,000
online students
4.8 out of 5.0
Bestseller on

"I just love the simplicity, yet profound teachings of the course. Bringing attention to the breath and warming up the body has brought a different meditation experience to me. I have been struggling with sitting meditation for years now and pranayama and conscious movement have helped me a lot to calm down and bring more awareness and focus to my meditation practice. Thank you so much!"
"Much more than I expected! The Binaural Beats in the meditations are fantastic. It worth the price of the course alone just for that but that's just a bonus. The course is thorough thoughtful well planned and well delivered. I'm looking forward to the great changes continuing in my life. This course is an answer to prayer!"
"This is an excellent course. Michaël leads you through the process of learning meditation giving advice followed by guided sessions. I very highly recommend this course."
"This course absolutely deserves five stars. It is excellent and Michael covers so much and teaches in such a kind, loving and gentle way showing he is passionate about his teaching. I feel blessed to have come across this course and you too will feel blessed when you take this. Thank you, Michaël!"
"Integrating the guided meditations and breathing techniques into my daily personal practice has inspired some deep self-healing experiences. The binaural beats that accompanied some of the meditations were supportive and deeply relaxing- I liked that added element. I appreciate Michaël's high-quality videos using the natural environment as a backdrop, his approach of gentleness and kindness, and his calming presence and voice. He provides a safe container for practice and offers a great balance of verbal instruction with quiet space for processing."
"I am very grateful that I could take part in this course. The most wonderful thing is that thanks to all the instructions, it is easy for me to focus on the here and now. The passion with which Michael communicates knowledge is an amazing experience for me. I never thought I'd finally be able to piece my running thoughts together. Thank you for sharing it all and that it is really your mission, not your job. Thank you!"
"Michael's courses are all exceptionally wonderful. He is a very kind spiritual teacher, and I will always be grateful for his offerings. His courses are a way to find a home in yourself and feel one with the cosmos. One video session with him gives me inner peace and joy for the rest of the week. The most important thing is the encouragement to keep on practicing without his videos, audio and music. Highly recommended for everybody who has a longing to find harmony in this world."
Previous
Next
Start your training today!
Learn to master your mind, clear your emotional system, direct your attention and enjoy an enlightened way of living.
Observe like a scientist - Become aware of thoughts, subtle emotions & impulses
Improve your ability to direct your attention on the things that truly matter
Experience higher states of awareness
Learn to tap into your inner power & trust your intuition
7+ hours lectures, tutorials and guided meditations
Bonus: Applying meditation in daily life
Bonus: Learn to develop your own meditation practice and warm up
Bonus: Vipassana Meditation - Seeing reality 'as it really is'
Bonus: Brain Enhancing Audio sessions to alter brainwaves and improve sleep