The N° 1 Pranayama & Breathwork Course
'Breath is Life'
4.8 out of 5

(4k+ ratings)

Master the Power of the Breath
+60 Lessons
15+ hrs HD video
3 Brain Enhancing Audio files
Choose your Price
The most extensive Breathwork & Pranayama course online
Breathwork and Pranayama are the most powerful tools to improve your mental and physical health. More and more scientific studies have proven mental benefits like stress reduction, insomnia prevention, and emotion control as well as physical benefits like pain relief and a boost to the immune system. This is why Breathwork and Pranayama practice is becoming so popular right now.
In this extensive course, you will learn all 15 powerful Pranayama techniques, learn how to strengthen the mind, and to meditate. Overall you will get a sound understanding of the workings of your mind and emotional system.
This course is one of the most popular and extensive Breathwork / Pranayama courses online. Courses like these are sold for +200 USD, however, we believe knowledge is for sharing and not a business, therefore you can choose how much you can pay for the course.
* This is a Yoga Alliance Registered course which gives the student 16 CEU points.
* Already practicing Breathwork and aspiring to become a Certified Breathwork Instructor?
The 'Life Awareness Breathwork Instructor' may be of interest to you.
Benefits of this Breathwork course
Brain empowerment & better focus

Relieves stress, anxiety & depression
Who is this course for?
For complete beginners and advanced breathwork and pranayama practitioners.

A perfect course for Yoga practitioners & teachers, Meditation practitioners & teachers to deepen their practice.

Essential for athletes, healers, life coaches.

Treating insomnia, depression, overthinking, low energy, addiction restlessness and for those that want to train the mind and awareness.

Everyone that wants to get stronger, healthier and happier
What is included in this course?
VIDEO TUTORIALS - Access to over 60 online guided breathwork and mind training sessions (over 15 hours of HD video material) accessible anywhere at anytime.

WARMUP & EXERCISE VIDEOS - Choose from several physical exercise videos to open up, strengthen and prepare the body for the breathing practices.

ONE YEAR ACCESS - You will have 1-year access to the course material.

BRAIN ENHANCING AUDIO - 3 sessions (downloadable) for healing, sleeping and pineal gland activation

CERTIFICATION UPON COMPLETION - When you complete this online Pranayama course, you will receive a certificate of completion.
This is an official Yoga Alliance® Registered Pranayama and Breathwork course which gives the student 16-hours Yoga Alliance® CEU points.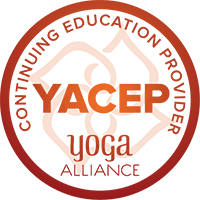 "Proper breathing is the foundation of healthy living"
All course material is available for all devices like tablets, laptops, desktop and mobile devices.
60 HD video lectures, tutorials and sessions, shot in beautiful locations.
The most extensive breathwork, pranayama & meditation course online
Get a better understanding of the workings of mind and emotions
Master 15 types of pranayama and breathwork practices
In-depth explanations about pranayama practice
Stretching & strengthening sessions
Pranayama and breathwork theory
Bonus: Brain Enhancing Audio© sessions and guided meditations
Chapters
Connecting with the breath
Introduction: Connecting with the breath
Theory: How to do the breathing sessions
Connecting with the breath session 1
Theory: The importance of nasal breathing
Connecting with the breath session 2
Theory: Tips for sitting in the breathing and meditation sessions
Full body breathing session 1 - "Deepening the breath"
Theory: Meditation explained part 1 - "Calming the mind"
Full body breathing session 2 - "Creating space"
Extra: Origins of Yoga & Pranayama
Tuning of the breath = Tuning of the mind
Theory: Yoga Pranayama explained
Ujjayi Pranayama session 1 - "Victorious breath"
Ujjayi Pranayama session 2 - "Ocean breathing"
Theory: Holding of the breath - Kumbhakas
Ujjayi Pranayama session 3 - "The space in between"
Ujjayi Pranayama session 4 - "Breathing meditation"
Theory: Meditation explained 2 - "Layers of the self"
Opening the Energy System
Energy & Consciousness Awakening Breath 1 - "Initiation session"
Energy breathing session 2 - "Life awareness & consciousness"
Theory: Strong VS gentle breathing practices
Energy breathing session 3 - "Deepening the awareness"
Energy breathing session 3 - "Opening mind and heart"
Energy breathing session 4 - "Creating inner Space"
Energy breathing session 5 - "Centring the Awareness"
Tapping into the power of the breath
Theory: Tapping into the power of the breath
Strong Yogic breathing Session 1 - "Opening all the energy systems"
Strong Yogic Breathing session 2 - "A body of energy"
Theory: Meditation explained 3 - "Your true Nature"
Strong yogic breathing session 3 - "Feeling your energy body"
Strong yogic breathing session 4 - "The infinite space within"
Theory: How to end the breathing sessions
Need support?
Bandhas (Body Locks) & Bahya Pranayama
Bandhas (Body locks) explained : Moolha Bandha
Bandhas explained: Jalandhara Bandha
Bandhas explained: Uddiyana Bandha
Bandhas explained: Maha Bandha
Bahya Pranayama
Advanced complete session: Opening the 3rd eye center
Purifying mind and body with the breath
Shining Skull Breath - Kapalbhati Pranayama
Kapalbhati Pranayama step by step explanation
Kapalbhati Pranayama session
Breath of Fire - Bhastrika Pranayama explained
Bhastrika Pranayama session 1
Bhastrika Pranayama session 2
Kaki mudra Pranayama explained & session 1
Kaki mudra Pranayama session 2
Kaki mudra Pranayama session 3
Extra: Cooling breath (Sitali & Sitkari Pranayama)
Centering the awareness
Theory: Tuning of the breath
Nadi Shodhana/ Energy channel cleansing breath - Theoretical explanation
Anulom Vilom/ Nadi Shodhana Pranayama session 1
Anulom Vilom/ Nadi Shodhana Pranayama session 2
Refining the breath - A talk about sharpening the mind through breathing
Bhastrika & Nadi Shodhana session
Kapalbhati + Nadi Shodhana session
Full Pranayama Session - Advanced!
Going deeper within
Theory: Taking the awareness deeper
Cosmic Breathing - Pranava Pranayama
Cosmic Breathing Session
Bhramari Pranayama explained
Udgeeth Pranayama - AUM chanting
Theory: A talk about the mind and how to train it
Guided meditation
Theory: Buddhist Meditation Practice - Vipassana
Vipassana guided meditation session
Theory: How to develop Self Practice
Sharing the knowledge of breathwork to inspire, heal and manifest
EXTRA: Guided meditations & audio files
'Universal Being' - Guided meditation session
´Breathing consciousness´ - Guided meditation session
´Opening up´- Guided meditation session
´Healing Mind & Body´- Guided meditation session
Brain Enhancing Audio files
EXTRA: Physical stretches, warmups & complete sessions
5 minute warmup
5 tibetan rites
14 minute opening and strengthening
Strong 25 minute yoga Asana session
The third eye centre & pineal gland
Complete Yoga Healing session ( 'Life Design Course' - Manifesting Power of Mind & Heart )
Complete Movement -Breathwork - Meditation session : Opening mind & heart
Surya Namaskar
8 Limbs of Yoga explained
100,000
online students
4.8 out of 5.0
Bestseller on

"I have always been interested in breathing and breathing techniques and what they can bring into one's life. This course brought exactly what I wanted and needed (I realized). It is presented honestly and one can very much connect with Michaël. Well done on an awesome collection of very helpful material."
"The course became part of my daily meditation and self-care process. It allows you to see the progress simply on the website as you go which also encourages some who need that. Easy one-time log-in, simple payment process. Videos are short and easy to understand which I personally prefer as for me it is a challenge sometimes to sit calmly for long and stay consistent till the end of the course. I love that the Course is logically built, one subject on top of another, Michael is calm and kind and logical. There are many more courses which I'm sure are all also amazing and I would enjoy doing those too. I'm happy I'm here."
"Great teacher and brilliant topic for a course - useful, educational, practical, inspirational and potentially life-changing. Thank you for making this available!"
"This course will guide you, inspire you and take your life to the next level of Love, Joy, and Inner Peace. The most powerful course I've done so far. Thank you Michaël."
"Michael is an exceptional teacher with an amazing knowledge of yoga and breath techniques. I actually had COVID during this course, and the breathing techniques raised my blood oxygen levels back from below normal, into normal ranges every day, so I know that these techniques work!"
"I am loving this course! I love the explanations and the structure and length of the videos. Great techniques so far. I love the way Michael speaks, it's like I am meeting a good and understanding friend first thing every morning for a breathing session. :) Wonderful way to set the day. Highly recommended, I already bought another course from Yogalap.com. :) Thank you!"
"Michael takes you on a tour that is just wonderful. His way of teaching is very clear and easy to understand. It is a great introduction to breathwork. I look forward to the other courses he teaches."
"First of all, I would like to send many thanks to Michael, he really inspires me in my development as a human being. Well, I feel satisfied and completely grateful, the course is amazing and I really enjoyed every session and every technique that I practiced, especially the meditations, I really realized my awareness and my being. Now I'm more conscious about the importance of breathing, not only for a physical but also a spiritual purpose. I would like to invite people to take this course, you don´t need to be an expert in yoga techniques or spiritual guidance, you only need your desires and your will."
"I was lucky to find Michael Bijker breathing sessions on YouTube throughout the quarantine period, helping us to "Keep Calm" in his unique way. Soon he became my everyday practice, my oxygen. I decided to purchase the BREATH IS LIFE course - my first time ever of such a purchase online - and I am so grateful I did. The breathing techniques energize my whole body, bring me extreme serenity, cleanses my mind and body. My food for the soul; my "Breath Is Life" courses. Amazing changes and benefits I have experienced since the start of these courses. I quit smoking and my addiction to caffeine ... Trust me, I quit these habits without much effort... It came so naturally. Like as if my brain got illuminated. My body rejected all the harmful and toxic intake of whatever substance that was not serving my well-being. A big transformation since I met you Michael; Thank you for your great efforts in guiding us, helping us find the right path. I HIGHLY recommend that every person should try these practices, to make us better human beings and a great world as it should be."
"This is an incredible course. Michaël Bijker is a fantastic teacher full of loving-kindness and without any trace of vanity. His teachings are profound and life-changing. I can recommend all of his high-quality online courses. They are full of wisdom, deep experience and subtleness. The audio quality, the wonderful settings for the meditations and breathing sessions, the calming music and the visual quality in generalist on a very high standard. This course should definitely not be sold for such a reduced price to people who could give more. Michaël Bijkers' "Live Awareness Project" deserves financial support for all the difference he makes with his wisdom teachings."
Previous
Next
Start your training today!
The breath is the vital energy in the body that's responsible for life. Proper breathing is the foundation of healthy living.
Attain a greater sense of control over your body & mind
Experience higher states of awareness
Learn proper breathing to help reduce stress levels & increase energy levels
Master 15 types of essential Pranayama and Breathwork practices
+60 high-quality video lectures and sessions recorded at stunning locations
Bonus: Advanced session - Opening the 3rd eye center
Bonus: Cooling Breath - Purify mind & body
Bonus: 8+ Guided Meditations & Brain Enhancing Audio files
Bonus: Physical Stretches, Warmups, Yoga Asana & Healing sessions