Gift voucher
Become An Expert & Learn How To Teach Breathwork
Certified Breathwork Instructor
4.9 out of 5

(567 ratings)

37 Yoga Alliance® registered CEU points
110 Lessons
Total of 35+ hours of content
Personal development program
5 Live sessions with Q&A
'Breath is Life' course included
Become a certified Life Awareness™ Breathwork Instructor
In this complete Breathwork Instructor program, you will learn the incredible power of Breathwork backed by scientific research. You will learn how to implement Breathwork into your teachings so that students can practice safely, and Breathwork can become a life-changing tool for them. You'll be taught the right steps to create sessions responsibly and how to generate an honest living out of your teachings.
Above that, this course is also an inner transformation journey of 4 weeks. You will be doing daily Breathwork and mind training sessions, as well as journaling and life-reflecting assignments to find purpose, clear blockages and manifest a beautiful life for yourself and others.
* This program consists of 2 courses. The first course 'Breath is Life' is self-paced and will take around 4 weeks to complete depending on the participant's Breathwork / Pranayama experience. Completion of this course is required before one can start with the 'Life Awareness Breathwork Instructor' course.
* This is a Yoga Alliance Registered course which gives the student 37 CEU points.

Benefits of this Breathwork Instructor course
Become a breathwork/ pranayama expert

Purify mind & heart and live from your source

Help others to heal and empower

Expand your toolbox as a spiritual teacher, coach or guide

Live with purpose and fulfilment

Become an inspiration for others

Increase your earnings in an honest way

Live without financial worries
Who is this course for?
Yoga and meditation teachers, therapists and healers who want to expand their field of expertise.

Life coaches, sport/fitness instructors and naturopaths who want to call upon new techniques to calm the body and mind.

Breathwork students and practitioners who want to help others to clear their heart & mind and to live healthily.

People that have done the 'Breath Is Life' Course.
What is included in this course?
VIDEO LECTURES - 35+Hrs of HD video tutorials, workbooks and lectures

LIVE Q&A SESSIONS - 5 live group sessions with Michaël Bijker to get a better understanding of all the breathwork techniques, and how to be an inspiring teacher

SELF DEVELOPMENT PROGRAM - Daily journaling and weekly 'Inner Guidance' sessions. Through expert guidance and support you will develop a strong self-practice and daily routine that will change your life

TEMPLATES - for finding clients, promotional emails and breathwork sessions.

ONE YEAR ACCESS - You will have 1-year access to the course material and Exclusive access to our Facebook group for Breathwork instructors.

CERTIFICATION - After completing this Breathwork Instructor course, you will be fully licensed to offer LIFE AWARENESS™ Breathwork classes live and online
This is an official Yoga Alliance® Registered Pranayama and Breathwork course which gives the student 37-hours Yoga Alliance® CEU points.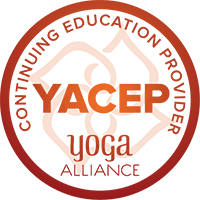 This complete Breathwork Instructor program consists of 2 parts
Part 1: 'Breath is Life' Breathwork & Pranayama course
First we will do the 'Breath is Life' Breathwork & Pranayama course (included in your purchase). An extensive self-paced course in which you will:
Learn 20+ different types of modern breathwork & ancient pranayama techniques
Master the art of meditation
Get a profound understanding of the workings of the mind and emotions
Learn simple & effective stretching and strengthening routines
Develop a daily routine of breathwork & mind training practices
How much time you need for this depends on your breathwork/ pranayama experience. When you feel you have mastered these techniques you can start the 4-week 'Breathwork Instructor' course to become a certified teacher.
Part 2: A 4-week Breathwork Instructor training program
This Breathwork Instructor course consists of 4 pillars over 4 weeks, namely:
Theory & science of breathwork
Becoming a great teacher
Mastering the techniques by teaching
Setting your goals & the business side of teaching
Every week for 4 consecutive weeks we will focus on one pillar to make you the ultimate Breathwork Instructor that is able to create positive change in the lives of others.
Week 1: The Science of Breathing and breath-holding
There's plenty of scientific proof backing up the benefits of breathwork.
✓ Basic & advanced anatomy and physiology of breathwork
✓ Sympathetic and Parasympathetic nervous system
✓ Human Stress Response
✓ The Bohr Effect
✓ Effects of Hyperventilation & Hypoventilation
Week 2: Becoming a truthful and inspiring teacher
The vision of the Life Awareness Project is that to become a good instructor, you have to become what you teach.
✓ How to live a healthy and energetic life yourself?
✓ What are your abilities and limitations as a guider/teacher?
✓ Live what you teach to truly inspire others
✓ How to create profound, yet safe, experiences for your students/clients
✓ During the 4-week course, you will do daily journaling assignments and breathwork sessions to enhance your personal development
Week 3: Mastering the techniques by teaching & guiding others
To teach in a safe way, you will need to master the techniques. Different situations & groups require different practices. You will learn the framework for creating a session as well as breathwork techniques.
✓ How to prepare for your sessions
✓ How to create the best possible experience for your students
✓ How to teach different types of people
✓ New breathing techniques for different types of people
✓ A step-by-step tutorial on how to guide a session
Week 4: Continuing your journey as a teacher
Next to the theory & practice of pranayama is it important to dive a little bit into the business side of teaching and coaching.
✓ How to get new students
✓ Reach out and create a following on social media
✓ Pricing of your sessions
✓ How to plan your sessions
✓ Technical details on how to create online & offline sessions
✓ Client management
✓ Scheduling your sessions
✓ Online and offline teaching
.
.
The complete Life Awareness Breathwork Instructor course program is now offered for only:
€1200
€400
Starting dates for this course
Chapters
Week 1: Starting your Journey
The goal of breathwork and meditation
For the coming 4 weeks train yourself to become a good teacher
Daily Journaling assignment
Building an audience and creating an interest in your work
Lifestyle and habits
Week 1: The science of breathing
The essence of breathing - Why we breathe - Breathing muscles
Basic anatomy of the breathing system
Advanced breathwork knowledge - Part 1 (Importance of CO2 - Hyper&Hypoventilation - O2 levels - Vasoconstriction - The Bohr Effect)
Advanced breathwork knowledge - Part 2 (Tetany - Tingling - Dizziness - Fainting - Feeing cold)
Advanced breathwork knowledge - Part 3 (Hypoxia - Intermittent hypoxia - Long breath-holds - Slow breathing )
Advanced breathwork knowledge - Part 4 (CO2 and O2 levels in breathwork explained)
Respiratory muscles chart
ESSENTIAL VIDEO from the 'Breath Is Life course' - What is Pranayama
ESSENTIAL VIDEO from the 'Breath Is Life course' - Breathwork & meditation
Week 1 Summary - Breathwork knowledge and anatomy
Join the Facebook Breathwork Instructor Group
Life Awareness Sessions: Movement - Breathwork - Meditation
ESSENTIAL VIDEO: 4 Types of Breathwork & Pranayama
ESSENTIAL VIDEO: A talk about advanced Pranayama
SESSION: Basic session 1 - Simple, beginner, deeply relaxing, breathing session
SESSION: Basic session 2 - Deeper breathing session to go into a meditative state
Life Awareness Pranayama Session
SESSION: Basic energy releasing and centering session
SESSION: Intermediate session 1 - Healing and cleansing heart and mind
SESSION: Intermediate session 2 - QiGong, breathwork, creating inner peace
SESSION: Intermediate Session 3 - Boosting Energy & Immune System
SESSION: Intermediate session 4 - Manifestation session
SESSION: Intermediate session 5 – Opening hips, mind and heart
SESSION: Advanced Pranayama session 1 (Video session)
SESSION: Advanced Pranayama session 2 (Video session)
Conscious Connected Breathing - Many variations & many names
Conscious Connected Breathing session
SESSION: Setting your Intention
Create a session for yourself you can do every day
Week 2: Personal development to become a great teacher
Reminders for week 2
Guiding others - You cannot give what you don't have
Ho'oponopono
Diet & nutrition - You are what you eat
Proper diet & Nutrition overview (text)
Subtle & Gross layers of reality
Essential talk about about healing through breathwork and meditation
About teaching, receiving and gaining a following
Week 2: The power of the breath
ESSENTIAL VIDEO from the 'Breath is Life' course - 'Tuning of the breath'
Sympathetic and Parasympathetic nervous system & Human Stress Response
Strong vs Gentle breathing practices - Part 1
Breathwork/ Yoga when menstruating
Breathwork and Pranayama when pregnant
Right and wrong breathing habits
Importance of Nasal breathing
Benefits and precautions of Breathing practices
Benefits and precautions of all breathing techniques (written)
Different breathing techniques as different tools
ESSENTIAL VIDEO from the 'Breath Is Life' course - 'A talk about advanced pranayama'
Breathing more than just air, breathing with all layers of your being
Week 2 Summary
Week 3: Teaching & guiding others
Reminders for week 3
Introduction to 'Cleansing of the heart center' session
SESSION: Cleansing of the heart (emotional) center
Guiding others Part 1 - Creating a profound experience
Strong VS Subtle breathing practices - Part 2
Guiding others Part 2 - The right setting, atmosphere and energy
Guiding others part 3 - Give time, create space
Teaching seniors
Teaching children
The importance of movement and warming up before a breathing session
SESSION: Stretching of the breathing muscles/ warm-up before breathwork session
Safety and guidelines when guiding a session
Step-by-step explanation: How to guide a session
Creating a session. Setting the right atmosphere. Using props.
Framework for creating a session
Questions for a participant before doing a session
ESSENTIAL VIDEO from the 'Breath Is Life' course - 'Layers of the Self'
Week 3 Summary
Benefits of Pranayama
Week 4: Continuing your journey as a teacher
Reminders for week 4
Taking credit for your work and the ego
ESSENTIAL VIDEO from 'Breath Is Life' course - 'Taking the awareness deeper within'
What is success?
Business/ Sharing your knowledge and making it supportive for yourself and others
Manifesting your goals
What do you need to create online sessions?
Assignment: Recording a session
Boundaries and limitations of work
Booking, reservation, payment and pricing
Money
ESSENTIAL VIDEO from the 'Breath Is Life' course - Your 'True Nature'
Assignment: Creating a session 1 | Group of 30 year old business women
Assignment: Creating a session 2 | One-on-one session - 58 year old lady
Assignment: Creating a session 3 | Group of advanced yogis
Assignment: Creating a session 4 | Office employees lunchbreak session
Week 4 Summary
Breathwork Instructor Course Exam
Email template for getting students
Liability form/ Waiver/ disclaimer
BIC logo kit
Testimonial
Certification
FAQs
It can happen that you cannot join some of the Live Q&A sessions for whatever reason. It is of course best to join them, however, if you can't join the live session it is still possible to watch it afterward as well. All students will get exclusive access to all recorded material.
Our Breathwork Instructor Course can be paid in two installments of 200EUR each. The initial payment is due at the start of the course, and the second payment is due four weeks or one month later. Please write a short email to info@yogalap to receive your payment link.
To join the 4-week breathwork Instructor course one must have:
First complete the 'Breath Is Life' breathwork & meditation course. This course is included. (See course here)
An honest and truthful desire to share this knowledge and not only use it for business purposes
A strong commitment for the coming 4 weeks to spend 2 x 40 minutes a day to learn more about the techniques and to become a great teacher
We're pleased to offer a one-time free rescheduling service. If you still need more time to start the course after that, we ask for a small administration fee of 20EUR. Please send the new starting date in an email to info@yogalap.com.
There will be 4 live sessions, all on Saturday at 4 PM London time. They will take around 60 minutes.
You will receive a link before the session. Just follow the link on any of your devices and you can join the live group session straight away.
According to our former students:
Thank you Michael for your time and amazing input, it was nice to listen to you. You really talking with your heart and this I can feel, really important questions and for sure, that's the only right way, follow your heart if you running for the money you will not be successful, create good vibration in yourself - do it with kindness follow your heart and your flow than all is coming good. Thanks for this teaching.
Patricia
————
Wonderful genuine energy. Really enjoyed your session. Thank you
Mandy
————
I experienced Michael as a deeply embodied being and there was a presence that seemed to radiate through the screen. I loved the wisdom around the self inquiry with one's intention into the WHY we are training / wanting to facilitate etc. While I love holotrophic and more intense breathwork - I appreciated his response to the question at the end around trauma.
Bec
————
Michael has taught me to be able to trust the process and go with the flow and naturally things will happen perfectly. He has so much wisdom and a great nature. Thank you Michael!!
Matt
————
Loved the reflection activity on why I decided on breathwork facilitator training for myself - and what I want to share with others. Michael is a very insightful teacher and I resonated when he spoke about the light within being lit before it can shine out into the world. And pranayama leading to the realisation that you are much more than the physical body - so powerful.
Jo
You will learn the following breathwork/pranayama techniques:
✓ ChidShakti pranayama | energy & consciousness awakening breathing
✓ Yogic breathing | full-body breathing/ Wim Hof Breathing
✓ Anulom Vilom pranayama | alternate nostril breathing
✓ Shodhana pranayama | energy channel purification breath
✓ Kapalbhati pranayama | skull cleansing breath
✓ Bhastrika pranayama | breath of fire
✓ Ujjayi pranayama | victorious breath
✓ Energy Awakening Spinal Breath | kundalini awakening breath
✓ Kaki Mudra pranayama | crow's beak breath
✓ Pranava pranayama | universal energy breathing
✓ Bahya pranayama | expelling breath
✓ Bhramari pranayama | bees breath
✓ Sama Vritti Pranayama | Box/ square breathing & Triangular breathing
✓ Vishama Vritti Pranayama | Uneven ratio breathing techniques
✓ Conscious Connected Breathing
✓ Udgeeth pranayama | chanting of AUM
In this 4-week course it is not only the goal to be knowledgable in the facts scientific facts and know-how of breathwork, but also to BE a good teacher by developing your own practice and get clear what your true goal is in life and what could be blocking you from reaching this.
So, besides watching and studying the pre-recorded lectures, you will also have to do daily breathwork sessions (either guided sessions or by yourself) and make daily journaling assignments. This will take around 2 x 50 minutes of your day, depending on the session you want to do.
The course takes 4-weeks and consists of the following elements you will have to do every day, in your own time at your own pace:
Watch/ study the pre-recorded video lectures and written lectures. (5 - 20 minutes per lecture)
Daily journaling assignment for the morning and evening (this will take about 5-10 minutes per session)
Doing a breathwork session by yourself or do one of the guided sessions that are included in the course. (30 - 50 minutes per session)
Also, there will be live Q&A sessions. If you somehow cannot join them, you can watch a recording of the session. There will be:
1 live welcoming video session with an explanation and a short meditation to set your intention for your path to becoming a great teacher.
4 live video sessions with Q&A of around 60 minutes every Saturday during the 4-week course at 16:00 (London time)
During the 4-week course, there will be 5 live sessions every Saturday at 16:00 - London Time.
In case you cannot make it to the live sessions, which of course can happen, you can watch a recording of the session.
You'll have one year of access to the course material.
It is my mission to share this knowledge with as many people as possible, not to make it a business. There are of course a lot of costs made and people have to be paid (a programmer, web designer, marketing personnel, advertisements, my own cost of living, etc...). This is what I feel is a fair price to pay for this knowledge, to have the commitment and to support our project.
In order to receive a certificate of completion, one must have done all the lectures and must pass the test at the end of the course. You will then receive your certificate in the app!
100,000
online students
4.8 out of 5.0
Bestseller on

"Michaël is a unique teacher, and I am so happy to have practiced with him this last year. I have almost all his online courses, and I have enjoyed them so much. Taking the breathwork instructor course has given me a deep understanding of breathwork and I am excited and grateful to have this knowledge, and to share it with the world! Thank you!"
"These last four weeks have been truly amazing. I have experienced changes on so many levels from subtle to profound. After the first week, my insomnia disappeared and I began to wake up energized every morning. I no longer depend on coffee to get me through the day. My digestion has improved, my shoulder pain is gone. I can think more clearly....no more brain fog!!! Even my creative inspiration has returned. A whole new inner universe is available to me as each breath connects my awareness to the expansive space inside myself I never knew existed. Your courses are a gift to the world."
"I think I can't thank you enough for this wonderful course! I really enjoyed every minute of it. I've seen a lot of teachers and I can truly say that you are one of the very few that really stands out. You are congruent, pure, and you really live what you teach. The course itself is set up very well, clear and really logical. I totally enjoyed the weekly live Q&A sessions. Your open and loving energy is contagious, and your knowledge and way of spreading it are super inspiring. I truly hope to learn from you in real life one day (or more ;-)). Thank you, thank you, thank you."
"Not only have I found a wonderful source of knowledge to share but as well a lot of benefits for my own self :) Pranayama knowledge, how to generate a state of peace inside, state of gratitude, anatomy knowledge, nutrition, advice to guide others, how to create a session that makes sense, to develop more self-awareness and personal understanding, to start your own business... The way the course is built is very accessible and Michaël shares his knowledge with much clarity and kindness. It helped me find infinite space inside to energize and connect with something greater. It was really refreshing, like a new breath! I am very excited to share all of this! I highly recommend this course!"
"Michaël's Breathwork Instructor Course is wonderful! I strongly recommend it to anyone who is looking to deepen their personal Pranayama practice and, of course, for those looking to develop their teaching. The course is engaging, interesting, thorough, filled with lots of scientific learning and incredibly worthwhile. Let Michaël guide you deeper with his wise words and smooth voice. A truly genuine and fantastic teacher with years of experience. You instantly know that the teaching is coming from a place of personal expertise, learned through hours and hours of careful self-study and detailed research."
"Saying yes to the breathwork instructor course meant saying yes to myself. It was the invitation to deepen my spiritual journey and self-practice. In these four weeks, I learnt to embody, what I want to share with the world. I learnt to take on full responsibility for my state of energy. I learnt to shift from feeling lethargic, low in the mornings to feel energized and positive. Through this commitment to movement, breathwork and meditation I got in touch with the power of my own mind and am now using it to build an even happier, healthier and brighter life than before. The clarity and security I gained within myself are priceless. Thank you for providing the tools and loving guidance in this experience. Much love and gratitude!"
"If you are reading this testimonial, I believe you are looking for something more tangible in answer to your questions. How to live a harmonious life, finding your own truth and beliefs, how to enhance your personal skills and much more. Michaël Bijker helped me to find out those answers thoroughly. During the Breathwork Instructor course, I gained so much, not only the skills but also about myself. I was guided to find what I was looking for. Using words is not enough here to express this. Your own experience with Michaël is worth more than a thousand words. I would like to thank you Michaël for your infinite patience and kindness to share with me your wisdom and professional guidance."
"I have been doing Pranayama breathwork almost every day for about 6 months and after the instructor's course, I've been trying to heal myself through plant medicine but nothing has taken me so deep as Pranayama's breathwork. Being able to liberate myself from tension, emotions, trauma, and patterns I didn't even know that excited has changed my life forever. Healing skin, digestive system, sinuses & manifesting my greatest heart desires; it's all possible just by breathing and meditation. Thank you Michaël Bijker for translating this ancient & Divine wisdom into a language everybody can understand. Breathwork is changing the world, starting by ourselves."
"The Breathwork Instructor course is really a life-changing online program. Michaël, with competence and kindness, takes you on a fantastic journey of personal growth, and his inspiring teaching gives you the tool to make an impact on peoples' life. I highly recommend this course!"
Previous
Next
Start your training today!
Become a Certified Breathwork Instructor and learn how to inspire, heal & support others by using scientifically proven techniques.
The most complete and in-depth Breathwork Instructor course out there.
Create wonderful change in your environment and be an inspiration to others
Develop yourself by teaching others using your mind & heart
Interactive course: 5 live sessions with Michael Bijker
Access to a community with Instructors from all around the world breathing together.
Bonus: 'Safe space' to facilitate practice sessions
Bonus: Journaling assignments to get the most out of yourself as a teacher
Bonus: 'Breath is Life' course: Master 20+ Breathwork & Pranayama techniques
Bonus: The business side of being an instructor - learn how to monetize your skills